Hunt
Start your career journey now with no fear and no worry.
BACKGROUND
There are a lot to handle during the process of finding, evaluating, and having a job. For young adults and many others that has little work experiences and network, it is even harder for them. Created with care in mind, Hunt is a friendly platform that
mainly target toward people with little work experiences, providing them direct communication with companies and online assistance, making the job hunting process easier, more efficient, and less stressful.
This project was created as an end project of the General Assembly User Experience Design course.
ROLE
User Research, User Interview, Competitive Analysis, User Journey Mapping, Wireframing, Information Architecture, Prototyping, Usability Tesing, UI design, Creative Direction

TOOLS
Sketch, Invision, Illustrator

DURATION
1 Month

DESIGN OPPORTUNITY
As the world is becoming more and more fast paced, the young people are expected to always be engaged in their academics and are expected to work their way into their dream jobs.
The competition is real and the reality is cruel! Having little connections in the industry, college students and new graduates are experiencing a hard time finding their first internships and jobs.
Where should they start? How can make the process easier and less stressful for them? How can we create encouragement and engagement?
DESIGN SOLUTION

Shifting mindset and perspective, Hunt is
created exclusively for the young adults that feel lost and scared during the job finding process.
Features such as job pools curated for entry levels, connection building tool, special assistance from the virtual helper, and application status tracker will
ease the mental burden from our target users and help them focus more on showcasing themselves to recruiters and peers.
Design Process Overview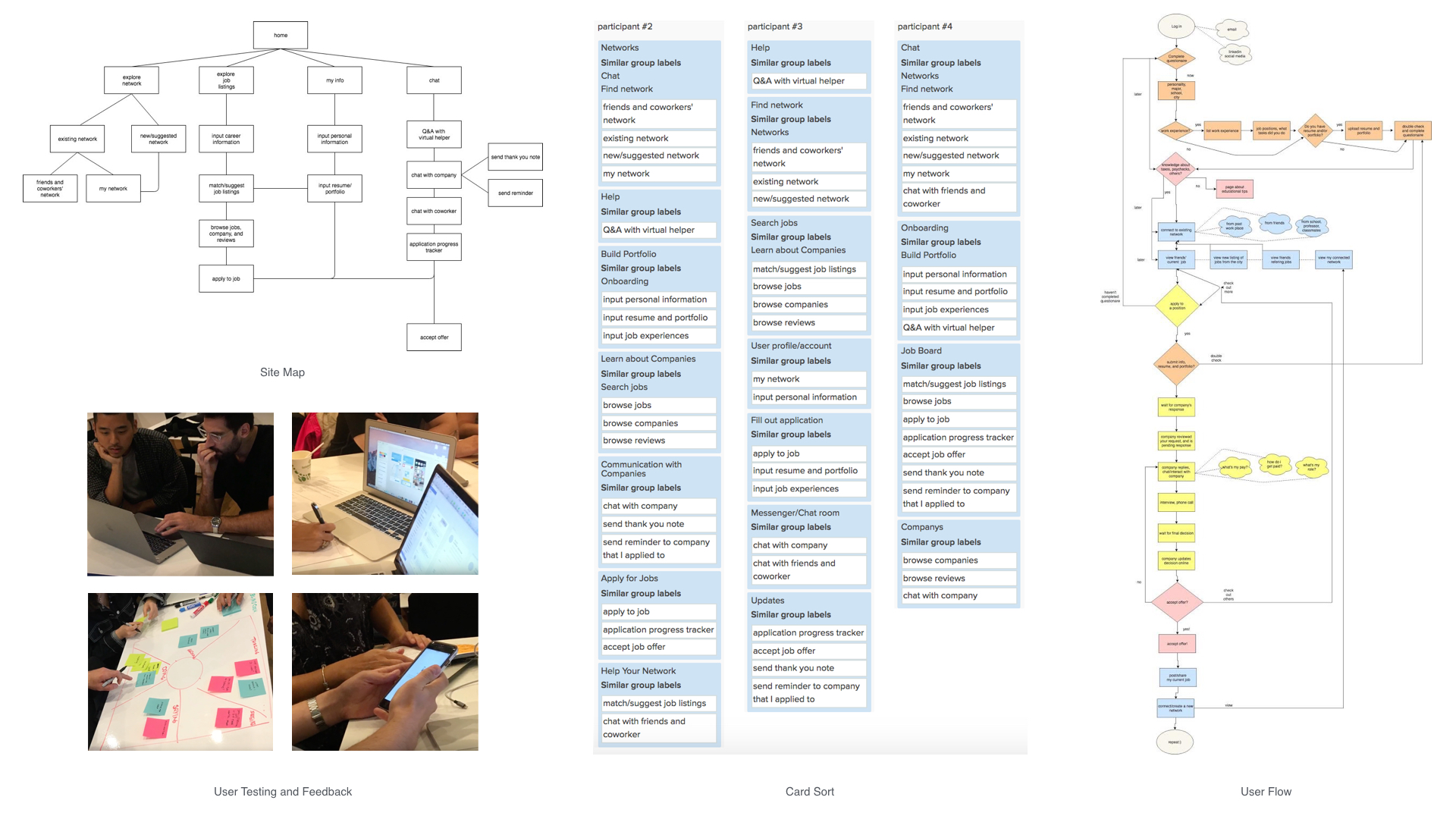 Feature Prioritization Chart
Low Fidelity Prototype
High Fidelity Prototype
Feature Highlights